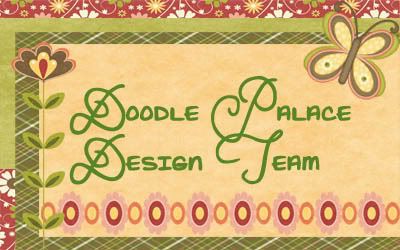 The creators of Doodle Palace are currently seeking 4 FUN, TALENTED, and CREATIVE designers to provide unique and inspiring interpretations using our digi stamps each week. Previous design team experience is not necessary and this call is open to both U.S. and International CardMakers.
We have already asked 2 VERY talented ladies to be our Senior Designers and we are looking for at least 4 other designers to join our team for a 4 month period. And best of all, you get FREE digital stamps to use indefinitely!
How to Apply:
Simply leave us a comment and tell us a little bit about yourself ( a sentence or two) with a link to one of the following: 1) your blog post showing your submission including 3 pictures of your creations; 2) your gallery of handmade cards/projects; or 3) simply email us at least three color pictures of your creations no later than Midnight on Wednesday May 8th.
Requirements:
Must have a blog and post frequently (at least once a week)
Must put our blog link on your blog
Must create 3 cards/projects per month
email inquires to:
Submissions due by: Midnight on Wednesday, May 6, 2009
We will notify each new Designer by: Friday May 8th
Design Team announcement on Doodle Palace Blog: Monday, May 11th
Design Teams first card postings reveal: Monday, May 18th
We are SO excited to see your work!! Thank you and Good Luck!!